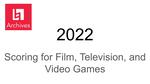 Files
Download
Available for download on Monday, July 01, 2024
Download Full Text (38 KB)
Abstract
After a year filled with active learning, getting our hands dirty with DAWs1, orchestrating duets and many sleepless nights, this project finally came to fruition. This project aims to discuss a subject that I am very interested in; how music can redefine a whole story. Since music has that ability, it goes beyond saying that music has a very intimate relationship with films, hence the importance of music in movies is one that should never ever be understated. This project however takes a look at how music can redefine a written-based story and transform the reading experience. I have always been fond of reading and most often when I take up a book, there is some sort of music accompanying me while reading. This is because music can always transform the underlying emotion of the imagination the reader conjures up and because of that the reading experience is heightened. This is why for the Culminating Experience I decided to compose a piece based on a short story and apply all the things we have learned this year from understanding the narrative, creating a realistic mockup, orchestrating, creating the score and parts on Finale2 to finally preparing the Pro Tools3 session to record at one of the most renowned studios in the word with some of the best musicians in the world. It goes to say that the process of composing a piece based on a text was very different than that of composing a piece synced to film, but the purpose of this piece was to capture the true essence of the emotion of the story rather than syncing and spotting everything to perfection.
Publication Date
7-1-2022
Campus
Valencia (Spain) Campus
Recommended Citation
Fakhry, Sara. "Yin and Yang - Reimagining Music Through Reading." Master's Project, Berklee College of Music, 2022. https://remix.berklee.edu/graduate-studies-scoring/211.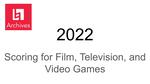 COinS