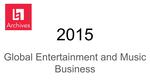 Title
The Sound of Tomorrow: From Underground to Mainstream
Files
Abstract
This research project is intended to document the rise of an Underground Genre as it evolves and becomes a Mainstream attraction. The aim is to create a roadmap of the scene, and determine the underlying drivers of success (what factors are causing high levels of growth across the spectrum). The genre selected for this task is entitled "Future Bass", a relatively new phenomenon that has become increasingly popular in America, Europe, and in the world of Electronic music. The sound is best described as a global melting pot of styles combining hip-hop, jazz & soul, and electronic music with signature EDM melodies, bass and synths. To provide a manuscript of its growth, a database was created measuring a multitude of social media metrics over a 6-month period (SoundCloud, Facebook, Twitter, Youtube, and Instagram Followers). Almost 200 artists/labels were selected from 6 regions including: UK, USA, France, Australia, Canada, and Holland. Due to the heavy quantitative nature of this research, I used a quantitative inductive approach (where data are used to develop theory) in order to comment on the growth of this evolving sound.
Publication Date
7-1-2015
Campus
Valencia (Spain) Campus
Recommended Citation
Foing, Alexander. "The Sound of Tomorrow: From Underground to Mainstream." Master's Project, Berklee College of Music, 2015.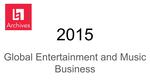 COinS