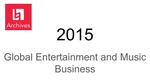 Title
Flits: UI / UX Development and Design
Abstract
Concert navigation made easier. From its conception, Flits was designed as a mobile- based application dedicated to the facilitation of live music events based on the user's location. Although the team quickly recognized and identified the competition, we still saw a need for a better interface, a better service, and a much better experience overall. We want to become the go-to app by providing a high-quality service and accurate and trusted information regarding the latest concerts and live music events taking place in our users' corresponding cities. Flits understands that elements such as proximity and immediacy are staples in these types of applications. But we want to take it even further. When we talk about creating a better experience we imply a full transformation of product to persona. We want the app to feel like you, the user, are interacting with a friend, connecting with another concert-lover. We want it to have a personality. By adding different real-time features, implementing contextual UX navigational elements, and making the most of micro-interactions, Flits wants to connect you to your local music scene. Only thing left is for you to enjoy the night.
Publication Date
7-1-2015
Campus
Valencia (Spain) Campus
Recommended Citation
Gómez, Fernanda. "Flits: UI / UX Development and Design. " Master's Project, Berklee College of Music, 2015.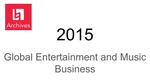 COinS