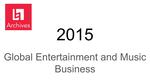 Abstract
Ask A Guru is an interactive platform that allows users to discover and share music. Paul Nnaoji, Nicolas Schipper and Gabrielle Mella from the Berklee College of Music in Valencia, Spain, developed the platform. This idea was formed when we were presented with an industry problem in our Entrepreneurship & Innovation class and turned it into an opportunity. The issue is that there are more than 4 million songs on Spotify that have not been streamed and this gives listeners around the world the immensely difficult task of discovering new music and moreover choosing the music that matches their exact personal taste.1 Ask A Guru was created as a solution to this current music mess by offering a platform that will easily enable individuals to discover and share music and gets rewarded by doing so.
Publication Date
7-1-2015
Campus
Valencia (Spain) Campus
Recommended Citation
Mella, Gabrielle. "Ask A Guru." Master's Project, Berklee College of Music, 2015.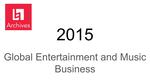 COinS