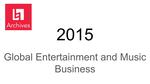 Abstract
As an operational project, Speak for Music (SFM) is an organization that began at Berklee Valencia in the fall of 2014; founded by Gianni Abbott and Giselle Hausman, master students at Berklee College of Music Valencia, and Catalina Millán, a local language professor. SFM is a spoken word poetry project that aims to develop English skills through a creative medium. When combined, the power of spoken word poetry, music, and education can have a very strong impact. SFM connects Berklee Valencia to the wider creative and academic communities of the city, encouraging local collaboration. Additionally, this opportunity exposes Berklee's name to residents around Valencia and highlights the importance of music in educational settings. Three students from Berklee's Music Technology Innovation program will serve as educators, lecturing the Escuela Malvarrosa students on the technology in Studios A-D during their visit. The final album is scored with original instrumental music by Berklee Valencia students from a variety of programs.
Publication Date
7-1-2015
Campus
Valencia (Spain) Campus
Recommended Citation
Hausman, Giselle. "Speak for Music." Master's Project, Berklee College of Music, 2015.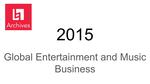 COinS