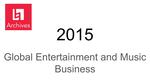 Title
How to Use Digital Currency as a Music Industry Standard? Connecting Currency with Music
Abstract
The purpose of this research is to explore the world of digital currency and how it's being used in the music industry. It's not a secret that since the dawn of the Internet, the world as we know it is in a continuous state of change. Every industry is moving from physical to digital, including our payment systems. Consumers are spending more time and money on the Internet, which has led to innovations in digital currencies as recognized ways to pay for online content or physical products. These digital currencies may allow for innovation, and quite possibly revolution, in a music industry plagued by piracy, low royalty payouts and an overall indifference to pay for music, a once highly valued product. This research project aims to suggest how the music industry can use digital currency as a standard.
Publication Date
7-1-2015
Campus
Valencia (Spain) Campus
Recommended Citation
Buglione, Jennifer. "How to Use Digital Currency as a Music Industry Standard? Connecting Currency with Music." Master's Project, Berklee College of Music, 2015.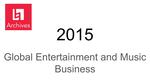 COinS