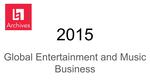 Title
International Expansion and Activation of the Yun SeokCheol Trio
Abstract
The goal of this Culminating Experience project was to actively expand the Yun SeokCheol Trio more internationally, by developing the social media content to have a more global focus and running a long-term social media campaign. Furthermore, with the stronger social media, I was able to create an electronic press kit for the trio, which led me to confidently search for possible performance opportunities in Europe. I researched and updated possible gigs in Europe until I built stronger social media content to accompany the press kit.
Publication Date
7-1-2015
Campus
Valencia (Spain) Campus
Recommended Citation
Hwang, Ji Won. "International Expansion and Activation of the Yun SeokCheol Trio. " Master's Project, Berklee College of Music, 2015.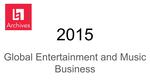 COinS