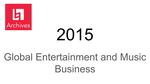 Title
Content Evolution: The Episodic Video Game Model & Cross Sections Between Today's Music and Video Game Industries
Abstract
This culminating experience will take the form of a Research Paper. The following thesis project aims to analyze the reemerging and trend-like popularity of the episodic video game content development and distribution model (hereby referred to as EVG). This research further explores the key conditions of the current video game industry that have since lead to the re- evaluation, experimentation, and implementation of the episodic gaming concept. This study was conducted in two phases, the first being a literature review of available secondary sources and information, followed by expert interviews with video game industry professionals of various backgrounds. In conclusion, this study will provide a deeper investigation of the current impact of episodic gaming processes, along with an evaluation of the sustainability of the model. The study has resulted in an understanding that the EVG is neither a fad nor a concept that will completely revolutionize the industry, but it is one of several emerging innovations that will thrive in upcoming years. This study also aims to shed light on various parallels and cross-sections between the modern video game industry and the music industry. By recognizing similar (yet sometimes vastly different) elements, concepts, and best practices shared by both industries, this paper hopes to encourage cross-industry analysis and increase shared learning between industry professionals. The successes and failures of each industry are lessons, and should fuel further growth and innovation in today's dynamic and rapidly changing global entertainment and music business.
Publication Date
7-1-2015
Campus
Valencia (Spain) Campus
Recommended Citation
Pratt, Louis George. "Content Evolution: The Episodic Video Game Model & Cross Sections Between Today's Music and Video Game Industries. " Master's Project, Berklee College of Music, 2015.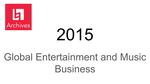 COinS