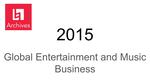 Abstract
Ask a Guru is a music curation platform that allows users to quickly and easily share and discover music from all over the world in a fun and interactive way. The idea for the company began here at the Berklee College of Music Valencia, during the first semester. On the first day of Entrepreneurship and Innovation class, leaders were selected amongst the class. One of those selected was Nicolas Schipper. These leaders were entrusted with the task of selecting a team whom they would work with for the entire rest of the semester.
Publication Date
7-1-2015
Campus
Valencia (Spain) Campus
Recommended Citation
Nnaoji, Paul. "Ask A Guru. " Master's Project, Berklee College of Music, 2015.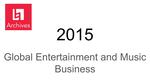 COinS