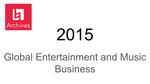 Title
Alcohol Branding in the Modern Music Industry
Abstract
Today's music industry is convoluted by brands. As a result of social, cultural, and technological advances, the music industry is being financed and controlled by a new arsenal of forces. Over the past 20 years, the music industry has seen the emergence of brand activations. At pace like no other, non-music brands are beginning to control and influence the music industry. The category of brands most active in music marketing are undeniably alcohol brands. Despite this unstoppable force in music, there still remains many problems. The impact and influence of non-music related companies in the music industry can be detrimental to the quality and creative nature of the actual music. In this research paper, I investigate exactly how beer brands can positively engage in the music industry in a way that beneficial to the artists, the brand, and the overall music. I focus my research on two of the most active and powerful beer brands in the world: Heineken International and AB InBev.
Publication Date
7-1-2015
Campus
Valencia (Spain) Campus
Recommended Citation
O'Leary, Ryan Kane. "Alcohol Branding in the Modern Music Industry. " Master's Project, Berklee College of Music, 2015.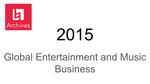 COinS