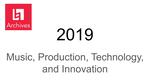 Title
Virtual Reality Meets Spatial Audio: A VR experience created with 360° video and spatial audio
Abstract
The goals of this CE are to create a portfolio piece that illustrates proficient knowledge of spatial audio recording and mixing techniques, and to demonstrate the relevance of the use of spatial audio in today's entertainment forms. The project consists of making a virtual reality (VR) experience through the use of 360° video and audio recordings of live musical performances. The user is taken to a space where they are able to rotate and see the room in a full circle; their movement is tracked so the effects of spatial audio can be heard through headphones. The challenges encountered included the time-consuming process of stitching and rendering 360° videos and finding platforms that support high order ambisonics. This CE showcases the effectiveness of spatial audio as a medium to create realistic experiences and in the future this research will be used to develop a course to teach ambisonics.
Publication Date
7-1-2019
Campus
Valencia (Spain) Campus
Project Components
Project Components: one report, portfolio (one ZIP file containing 5 .mp4 files).
Recommended Citation
Marcela Rada, Claudia. "Virtual Reality Meets Spatial Audio: A VR experience created with 360° video and spatial audio." Master's Project, Berklee College of Music, 2019. https://remix.berklee.edu/graduate-studies-production-technology/148.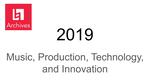 COinS