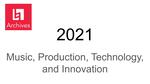 Title
The Chronophobia Project
Files
Abstract
Since the fall of physical sales and the rise of streaming, Musicians and Artists no longer profit in feasible ways and often lose money from the content they create. This project seeks to explore and analyze factors that contribute to this widespread issue within the industry: namely, the high, increasing amount of content required to satisfy audiences since the creation of on- demand interaction with music, and software companies' current business model that relies on Artists' continual investment in creative tools, regardless of whether they can afford to. Recognizing that these factors create an impossible environment for artists to adequately participate in the industry, this project aims to explore and provide methods by which Artists can utilize free and open-source coding resources to significantly reduce expenses for the creation of content - by using those resources in the creation of an artistic concept that includes music, visuals, and an interactive component for audiences. While this project is focused primarily on solutions for Artists, it also explores the benefits of an industry model that embraces the community of free and open-sourced software for creative use and focuses on interactive experiences for audiences.
Publication Date
7-1-2021
Campus
Valencia (Spain) Campus
Keywords
Practice-based research; action research; content creation; marketing; creative coding; streaming; context-oriented experience; electronic production; generative design; composition
Project Components
Project Components: project video (.mp4), paper (.pdf), EP (ZIP file containing 3 .wav files, 2 .mp4 files), game (ZIP file containing 1 .ttf file, 2 .jpg files, 1 .rtf document, 1 .html document, 1 .css document, 2 .js documents, 16 .mp3 files).
Recommended Citation
Major-Wright, Eli. "The Chronophobia Project." Master's Project, Berklee College of Music, 2021. https://remix.berklee.edu/graduate-studies-production-technology/285.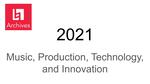 COinS