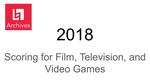 Title
The world of Amai: Extracting the lessons of the creative process
Files
Abstract
This paper is a reflection upon the process of creating a piece of music for visual media. In a narration format, I take the reader through the steps of the process, from conception to production, while hopefully shedding some light into this sometimes obscure and, for many, mythical process, which is the art of writing for visual media. On a personal level, through this document I reflect on my own process and, in doing so, new details of the creative process in general are revealed to me which I didn't realize before. Ultimately, it is my desire that through this manuscript the reader will acquire a deeper appreciation of the process of creating and producing a piece of music for visual media. The project in which I will focus is one that occurs in an educational context, as opposed to a professional one, which makes it a very particular case study and provides for a specific approach to its analysis. I emphasize an educational approach to my experience and focus on the learning outcomes of the project as a starting point for the undertaking of later professional projects.
Publication Date
7-1-2018
Campus
Valencia (Spain) Campus
Keywords
Creative process; film music; videogame music; recording; music production; electronic music; orchestration; conducting
Recommended Citation
Parrilla, Josué. "The world of Amai: Extracting the lessons of the creative process." Master's Project, Berklee College of Music, 2018. https://remix.berklee.edu/graduate-studies-scoring/103.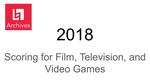 COinS