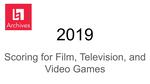 Title
The War Within: A Musical Introspective Approach of an Artist's View of The War Within
Files
Abstract
The War Within, represents a reflection of the way I choose to think and live my life, which led to the composition of this objective composition recorded in London, AIR studios. This is the second time that a project "reveals itself" to me as a sort of realization. I am on a conscious path of re-awakening myself from the illusion we call our life here on Earth, and all the belief systems of good/bad, right/wrong that come with this illusion. I believe that as a society we have grown to call normal what in truth is actually abnormal. Tradition is passed on from generation to generation without necessarily questioning its value and ground on which rules we abide to. We consider fear, judgement (meaning condemnation) competition, negation and separation, normal in our life. Although, deep inside our hearts there is a voice that wants us to break free of this way of living. Fear of the unknown and the attachment to feeling comfortable is extremely difficult for us to tackle and change. We base our lives on sayings such as "no pain, no gain" and within the subconscious the term "pain" is embedded. In fact, pain is considered something normal, while true joy of living, is considered something that only a few lucky people are able to experience in abundance. What if for example we said "no passion, no gain"? Our educational system, from a very young age does not teach us to find who we truly are, what are passion is, and to follow it with commitment. The system wants us to be moulded into what is considered normal, because normal feels safe and normal is accepted by the majority of people. We stray away from who and what we truly are, until the time comes in our life that we are "forced" to start searching for who and what we genuinely desire. All this and more is what The War Within is about.
Publication Date
7-1-2019
Campus
Valencia (Spain) Campus
Keywords
film scoring; relationship; self; passion; integrity; reflective paper; orchestration
Recommended Citation
Ioannou, Lefteris. "The War Within: A Musical Introspective Approach of an Artist's View of The War Within." Master's Project, Berklee College of Music, 2019. https://remix.berklee.edu/graduate-studies-scoring/132.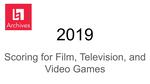 COinS