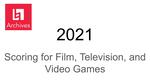 Title
Fleeting Recapitulations: Music inspired by the novel "Forgetting Elena" by Edumund White
Files
Abstract
This project describes the motivation, intention, and compositional process behind Fleeting Recapitulations, a piece for piano and orchestra set to Chapter Two of Edmund White's 1973 novel Forgetting Elena. Throughout his career, White has utilized music theory, terminology, and references to compose modern-day literary masterpieces that seem almost musical in nature. As an avid reader of White's, I have been motivated for many years to compose a series of short tone poems to accompany some of his works, including Forgetting Elena. For Fleeting Recapitulations, I began the compositional process by creating a palette of tonalities, motifs, and a subtle bass ostinato to reflect the breathing, heart rate, and neurosis of the amnesiac main character. To further incite creativity, I implemented a self-imposed limitation by restricting notes above F4 to all instruments except piano, percussion, and string col legno. A drawback to scoring a novel, which I realized early in the creative process, was that the listener would not see the written material as the music played. As a solution, I created a video containing key passages from Chapter Two of Forgetting Elena which spotlighted the neurosis of the main character and created a cohesive, linear storyline. I then utilized the training I received in visual media scoring at Berklee Valencia to adapt the tone palette I created into a unique, well-synced score for written material. Although my original intention was to use MIDI piano in the final deliverable, a classmate requested to perform and record the part at Berklee's Ann Kreis Scoring Stage. This further contributed to a cohesive, organic track which captures the novel's island setting and anxious nature of the main character.
Publication Date
7-1-2021
Campus
Valencia (Spain) Campus
Keywords
film scoring; orchestration; conducting; compositional processes; diary; literature; novel; book; scoring to written material; Edmund White
Recommended Citation
Gallegos, Gabriel A. "Fleeting Recapitulations: Music inspired by the novel "Forgetting Elena" by Edumund White." Master's Project, Berklee College of Music, 2021. https://remix.berklee.edu/graduate-studies-scoring/176.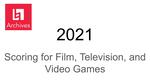 COinS