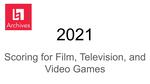 Title
The Last Travel Of Orpheus
Files
Abstract
'The Last Travel Of Orpheus' represents the culmination of what I learned in the Masters' program with Berklee Valencia, but also the hard work and culmination of my past studies with Berklee Online, which I started back in 2015 as part of my professional reconversion as a film and video games composer. This short film is an original story, based loosely on the myth of Orpheus and Eurydice, which takes place many years after Orpheus failed his first attempt to reunite with Eurydice. It uses only travel materials that I filmed and photographed in June 2020, in the island of Madeira, Portugal. The initial premises of the movie were not known at the time of the shooting, so the idea of making my own movie came much later, as the original scoring project that I found became delayed and the chances to score it for my CE became compromised. This essay explains my working process, from writing the story and creating the movie, to the various aspects of working with sound; from researching the music style, to spotting, composing, orchestrating, sequencing, mixing and mastering, but also planning for sound design and voice-over recording. The later steps of recording and conducting with Air Studios will be presented as how my studies prepared me for this highly anticipated session.
Publication Date
7-1-2021
Campus
Valencia (Spain) Campus
Recommended Citation
Maronne, Guillaume. "The Last Travel Of Orpheus." Master's Project, Berklee College of Music, 2021. https://remix.berklee.edu/graduate-studies-scoring/177.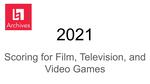 COinS