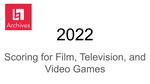 Files
Download
Available for download on Monday, July 01, 2024
Download Full Text (38 KB)
Abstract
This paper shows the result of the Culminating Experience that I have carried out as a student of Berklee's Scoring for Film, Television and Video Games master's program. After a very intense year in which I have acquired an amazing variety of knowledge, I have been able to apply everything I learned to produce the animated short film La Historia de la Sima. This Culminating Experience requires knowledge of musical composition, as well as interpreting the narrative of a story, audio mixing and editing, and the ability to find and work with potential collaborators to make the production. That is, apply everything learned during a year in the same work. In this document I will explain the entire process that has led me to create this animated short film, from the search for an idea and the creation of a script to the contact with collaborators to record the voiceover and design the animation. I will also talk about technical aspects that have been a great motivation for me. I will mention the musical techniques used and the relationship of the themes with the characters. I will also talk about post production work, editing and audio mixing. Being able to carry out this work on "la Historia de la Sima" has been especially exciting, since it has a very personal background. For this reason I have tried to reflect in the final result the importance of this story for me, trying to capture my personality as a composer in the music.
Publication Date
7-1-2022
Campus
Valencia (Spain) Campus
Keywords
film scoring; composition process; orchestration; recording; reflective paper
Recommended Citation
Falces Vaquero, Jose Benjamín. "La Historia de la Sima." Master's Project, Berklee College of Music, 2022. https://remix.berklee.edu/graduate-studies-scoring/200.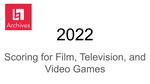 COinS