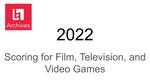 Files
Download
Available for download on Monday, July 01, 2024
Download Full Text (38 KB)
Abstract
My Culminating Experience project, "The Wolves of Jericho" is a composition intended to be presented with a registered screenplay I wrote with my brother and my father. Both of them are also both professional journalists; my brother is a senior editor at the Los Angeles Times and my dad is a Pulitzer Prize-winning investigative reporter. So, it was a good way to learn from them and share our interest in film, television and storytelling. The purpose of the composition is to provide a sound and tone for the screenplay when presenting the story to filmmakers. The script is registered with the Writers Guild of America and is currently undergoing revision based on feedback and notes from industry contacts, and thus, I felt that creating a trailer type composition that constructs a musical tone and feeling with the script could help when presenting the idea to producers and potential collaborators. The script is based on true events and tells the story of a woman who worked as a detective during the U.S. Civil War era. My culminating experience project describes the process of writing the script as well as the methodology used in conceptualizing and writing the music for the story, and how I envisioned the types of scenes and imagery that would be present for each section of my final project. The project concludes at its highest point of recording at Air studios, the preparation for recording day, and the process of mixing and mastering the final recording.
Publication Date
7-1-2022
Campus
Valencia (Spain) Campus
Recommended Citation
Brazil, Joshua. "The Wolves of Jericho." Master's Project, Berklee College of Music, 2022. https://remix.berklee.edu/graduate-studies-scoring/201.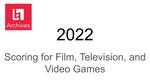 COinS