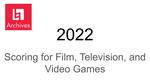 Files
Download
Available for download on Monday, July 01, 2024
Download Full Text (38 KB)
Abstract
In this academic work, I will examine and go through the composition progress of my Culminating Experience Project, MC Fox. This project is a musical piece I composed for a full orchestra for a short animation movie called "MC Fox", created by the Israeli animator Tamir Zehavi. This short is my first credit as a film composer and the first film that I wasn't re-scored. I will start my work by examining the exposition of the piece, and then I will analyze the different parts of the piece one by one in the following order. In each part of the score, I will share the themes I composed to this animation short and discuss how I used them during the movie. I will also share my orchestrating progress and the way I used the different instruments of the orchestra and the different sections of it. In addition, I will touch on issues such as the style I chose to compose, the way I divided the short into different sections, and how I synced the music to the picture. I want to thank my Directed Studies Professor Sergio Jiménez Lacima for guiding me through this proses.
Publication Date
7-1-2022
Campus
Valencia (Spain) Campus
Recommended Citation
Schwartz, Nimrod. "MC Fox." Master's Project, Berklee College of Music, 2022. https://remix.berklee.edu/graduate-studies-scoring/209.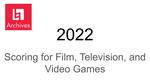 COinS