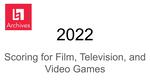 Files
Download
Available for download on Monday, July 01, 2024
Download Full Text (37 KB)
Abstract
Labyrinths is a documentation of my process of writing music for the film Perspectives and all the events that took place and lessons I learnt that led up to it. Writing music for film is always challenging in a variety of ways. Composing the music is, of course a vital part of the process, but there are many others. Interpreting the film, communicating with the director, working around last minute changes and making hundreds of tiny decisions that will affect the whole outcome in convoluted ways are just a few of the other parts of the whole process – each as significant as the rest. The first half of this dissertation provides an insight into the challenges I faced during the process, starting from trying to find a film to score for my final project to the day of the recording sessions at AIR Studios and the ways I found to overcome them. The second half of this paper talks about the musical aspects of the cues I recorded – analyzing them from thematic, compositional, orchestrational and developmental lenses and how the two cues became what they are. It also describes some of the tools that were used to tell the story of the film musically.
Publication Date
7-1-2022
Campus
Valencia (Spain) Campus
Recommended Citation
Bhatnagar, Nipun. "Labyrinths." Master's Project, Berklee College of Music, 2022. https://remix.berklee.edu/graduate-studies-scoring/210.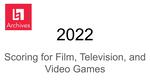 COinS