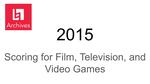 Title
Nightmare Before Christmas: Between Cinema, Musical & Rock Musical Elements in Danny Elfman "The Nightmare Before Christmas"
Files
Abstract
Danny Elfman is known for his dark, quirky musical style. In the contemporary Hollywood world there are only few composers that can vaunt to posses this personal and unique style. The industrialization of Hollywood's cinema has created a standardization in the production, including the music department, but Elfman is an exception in the main trend mainly because of his musical background. He is a self-taught musician that came from rock music, that managed to write several very original orchestral scores such as Beetlejuice, Edward Scissorhands, Batman and The Nightmare Before Christmas. How can a person that never studied notation, harmony and orchestration write so much complex and well written music for orchestra? Which are his musical roots, and his masters? Why is The Nightmare Before Christmas so unique and memorable?! In this paper I will answer to these questions focusing on the musical elements that Elfman developed during his career; these approach will bring us back to the beginning, trying to establish musical connections that explain how his style has developed. Some of these connections/relations are direct (for these I will make a graphical representation), others more subtle (non-direct).
Publication Date
7-1-2015
Campus
Valencia (Spain) Campus
Recommended Citation
Busdraghi, Michele. "Nightmare Before Christmas: Between Cinema, Musical & Rock Musical Elements in Danny Elfman "The Nightmare Before Christmas"." Master's Project, Berklee College of Music, 2015. https://remix.berklee.edu/graduate-studies-scoring/23.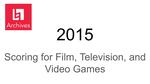 COinS