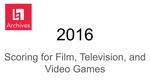 Title
Music in contrast to psychology: Analysis of Michael Giacchino's music for Inside Out
Files
Abstract
Inside Out is a movie from 2015 that has gained a lot of success, becoming one of the top movies of Disney Pixar. It won the Oscar in 2016 for best animated picture(1).It is a concept of cinema that tries to go further, presenting two different statements of reality: the interior of the human being vs. the exterior and his/her environment. This is reflected in different aspects of the movie: two different types of animation as well as two different environments that involve different characters. What apparently can seem complicated to understand for a child becomes something simple, moving and fun, due to the fact that the narrative in the movie is very clear and concise. The implicit psychology in every situation, as well as in all the characters, is softened by Michael Giacchino's music, which gives a relaxed mood indispensable in a film mainly directed to children. My purpose is to show an analysis of a soundtrack that supports a kind of ethic animated film, whose intention is to transmit good values to the children of our society.
Publication Date
7-1-2016
Campus
Valencia (Spain) Campus
Recommended Citation
Fernández Morote, Alicia. "Music in contrast to psychology: Analysis of Michael Giacchino's music for Inside Out." Master's Project, Berklee College of Music, 2016. https://remix.berklee.edu/graduate-studies-scoring/34.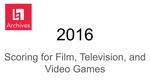 COinS