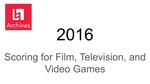 Abstract
Since the release of ME 1 in 2007, the Mass Effect universe has rapidly expanded: two sequels, three mobile platform spin-off games, five graphic novels, ten comic books, two film adaptations, as well as the parallel Andromeda series. As such, the Mass Effect mythos is immense and highly refined; for readers unfamiliar with the series, a general summary of the storyline of each game can be found in Appendix A. This analysis will try to streamline all necessary story-related information in as straightforward a manner as possible, but the use of some story-specific terminology, however, is unavoidable. Moving forward, all underlined terms will be defined in greater detail in the Glossary of Terms found in Appendix B. While referring to the index is not necessary for general comprehension, it will enhance understanding of the plot for those unfamiliar with Mass Effect.
Publication Date
7-1-2016
Campus
Valencia (Spain) Campus
Recommended Citation
Brady, Andrew. "Stand Fast, Stand Strong, Stand Together." Master's Project, Berklee College of Music, 2016. https://remix.berklee.edu/graduate-studies-scoring/37.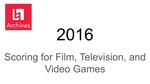 COinS