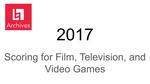 Title
Storytelling and the Hidden Force: An analysis of Superman: The Movie
Files
Abstract
Storytelling is an ancient art that inevitably impacts our lives everyday. From mundane conversations with one another, to the music we listen to, to the television series we watch, and the movies we see, storytelling permeates society's atmosphere. Furthermore, storytelling is an entity that contains great potential to transform people's lives. If the audience is effectively engaged, the storyteller wields the ability to frighten them, make them cry, laugh, sing, yearn, and hope. However, in modern day visual storytelling there is a hidden force that the storyteller must consider. Regardless if the storytelling is facilitated through a movie or television series, if the hidden force is not combined in synergy, storytelling can substantially lose efficacy. This hidden force is the emotional driving entity behind every legendary movie and it is known as the soundtrack. So how effective would an award-winning movie be without the soundtrack? In my analysis, I will be examining "Superman: The Movie" (1978), which was awarded a Special Achievement Academy Award for Visual Effects, nominated for an Academy Award in Best Sound, Best Film Editing, and Best Music, Original Score. Composed by John Williams, how does the soundtrack function together with the movie to forge a story that not only reached critical acclaim, but that also facilitated hope to many individuals?
Publication Date
7-1-2017
Campus
Valencia (Spain) Campus
Recommended Citation
Tristan, Christian. "Storytelling and the Hidden Force: An analysis of Superman: The Movie." Master's Project, Berklee College of Music, 2017. https://remix.berklee.edu/graduate-studies-scoring/63.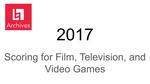 COinS