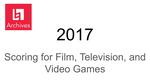 Title
MAIN STREET'S FILM SCORE: Trend fusion in search of a dissident cinema
Files
Abstract
This study has two main objectives. The first of these is intimately attached to the composer, Kosma, and lies in finding out the main features of his hungarian-french contribution to the typically casticist, folkloric and symphonist music of the Spanish 1950's cinema, as well as locating and connecting his work to the context, establishing a comparative framework between Kosma's work and his Spanish, American and European peers's film scores, in order to set up parallels and differences between them, and study the first contribution of a "French"avant-garde composer to our cinema. For that purpose we will analyze the soundtrack of Main Street in depth, with the aim of identifying the most relevant features of the music itself and the relationship between music and picture. Previously, we will conduct a broad study on the context of the work: the culture situation, with special attention to cinema, during the first two decades of Francoism, and the different film music models that consolidated during the 1940s and 50s, which were mainly based on a dichotomy between the European authorial music, and the American industrialist one. The second objective of this work encompasses not only Kosma's music, but also the movie's diegetic preexisting music, selected probably by Bardem himself. It lies in discovering to what extent and by which procedures Main Street's score contributes to the movie's political detractor character and its realistic and testimonial purpose.
Publication Date
7-1-2017
Campus
Valencia (Spain) Campus
Recommended Citation
Alberdi, Nerea. "MAIN STREET'S FILM SCORE: Trend fusion in search of a dissident cinema." Master's Project, Berklee College of Music, 2017. https://remix.berklee.edu/graduate-studies-scoring/79.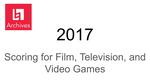 COinS