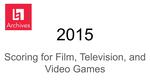 Title
Gravity (2013): The Sound of Silence
Files
Abstract
This thesis describes the music in Gravity (2013) and it explains the use of electronic and acoustic elements that brought the score to life. A hybrid score which contains musical texture that melts into the picture pointing out of every small narrative detail, taking into consideration characters' state of mind, surroundings, camera perspectives and the idea that mirrors what it is like to be in space. A score that plays a vital role in the movie, which demonstrates a thorough structure and a firm statement of the great amount of planning made ahead before the scoring process. The music never overtakes the importance of the picture; it does so without drawing your attention away from it. This C.E. will include a musical and dramatic analysis based on three parts of the movie, Gravity: Above Earth, Don't Let Go and Tiangong (Price, 2013) Steven Price recorded a 80-minute score, which contains elements of traditional classical music and avant-garde sound-designing that will blow you away.
Publication Date
7-1-2015
Campus
Valencia (Spain) Campus
Recommended Citation
Mastroddi, Andrea. "Gravity (2013): The Sound of Silence." Master's Project, Berklee College of Music, 2015. https://remix.berklee.edu/graduate-studies-scoring/4.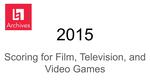 COinS