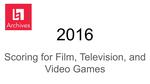 Abstract
Since 1983, the world of MIDI has developed to a point to redifine the entire process of creating music. Through the years this has led the client (such as a film director) to expect high quality mock-ups that give a true representation of the final work, while before that the composer used to play at the piano a minimal idea of a larger scale work. Convincing a client that spending the money about to be invested on the movie was worthy was a matter of trust, while nowadays technology has given the opportunity to the composer to fully prove his abilities. Having said that, technology has led to the issue that while in the analog era was enough to write the score to achieve a complicated orchestral arrangement, now the composer has to also be able in sequence it. This led to an impoverishment of film music, that sees less and less the advent of new composers like John Williams. But sample libraries and the sequencing process should not be seen as an obstacle: with the right tools the composer can still be able to produce fantastic music with no excessive efforts. Also, samples are a fantastic weapon in the hand of the composer to deliver a good product saving time and allowing him to use the budget the way he prefers with no need of having to record every single instrument included in the composition. In this thesis I will talk about all this factors as seen from the perspective of an acclaimed composer in the UK such as Maurizio Malagnini, whom I had the priviledge of studying with for many years. Most of the content of this thesis comes from an interview I had with him on April 29th 2016 in his house in London.
Publication Date
7-1-2016
Campus
Valencia (Spain) Campus
Recommended Citation
Caiazzo, Stefano. "HYBRID ORCHESTRATION: The use of samples as integration to the acoustic recording in Maurizio Malagnini's Music." Master's Project, Berklee College of Music, 2016. https://remix.berklee.edu/graduate-studies-scoring/54.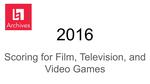 COinS